Make a beautiful and lasting impression with our elegant Residence 9 composite doors. Our composite doors offer a flawless and timeless design which out performs its contemporaries.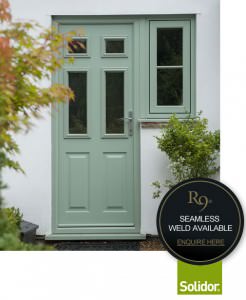 Authentic Design
Our classic residence 9 composite doors are built to match the classic appearance of timber and is manufactured using the latest uPVC technology making it extremely secure, efficient and weather-proof. Our doors are certainly built to last.
Maintaining The Traditional
So authentic are our composite doors, that they can be considered for use in conservation areas. These doors are perfect for maintaining traditional aesthetics, without encroaching on the property itself. Our composite doors will sit beautifully within period settings.
Extremely Efficient
Combining a traditional appearance with clever uPVC technology, our composite doors are more thermally efficient, durable and low maintenance than standard timber doors. Built using a mixture of high-end materials, our residence 9 composite doors are a luxury alternative to wooden doors, providing exceptional insulation as well as being fully weather-proof.
Multi-Chambered Technology
Manufactured using an innovative nine-chambered profile, our composite doors provide superior energy efficiency and security. Highly robust, our composite our extremely durable and will give your many, many years of outstanding performance.
Superb Insulation
Our composite doors offer more insulation than standard timber doors. Their superb thermal properties combined with excellent sound proofing and incredibly attractive style choices, make them the most wanted door design for period properties.
Maintenance Free
Our composite doors have no maintenance requirements other than an occasional wipe clean. These doors will never rot, and will never require re-painting. Extremely low maintenance and highly weather resistant, you won't have to concern yourself over their upkeep. Our durable, hardwearing composite doors will provide you with a long lasting performance.