With the ever rising cost of energy these days, it's never been more important to make sure your home is keeping the heat inside and running in an energy efficient manner. Fortunately, we can help you achieve just that, with our range of high performance, thermally efficient, double glazed uPVC windows!
As they say, a picture speaks 1,000 words, and the image below really goes to show the amount of heat that can be lost through inefficient or older windows. Not to mention just how much difference new uPVC windows could bring!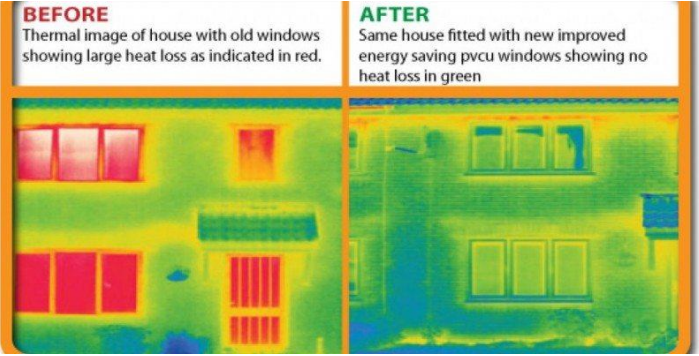 Of course, if you're losing a lot of heat through your windows, you'll probably be finding that your home struggles with draughts and general coldness, meaning you're probably relying quite heavily on your central heating. Reliance on central heating is never ideal, particularly when it comes to looking at your monthly energy bills!
Losing heat via underperforming windows may also not be the only problem – if your windows are inefficient or old, they may also be struggling with other issues, such as water ingress or aesthetic damage from the weather. Both of these are less than ideal, and water ingress can lead to all manner of problems in the long term.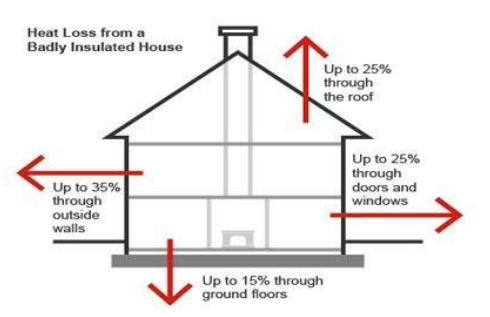 The best solution? New uPVC windows with a high energy rating, and expert installation. But just where can you get such amazing windows? Here at Fortress Windows of course!
Our uPVC windows can achieve a WER (Window Energy Rating) of A, which puts them firmly at the top when it comes to energy efficiency. That means they'll be phenomenally effective at trapping the heat inside your home and keeping things warm and toasty, without the need for excessive central heating.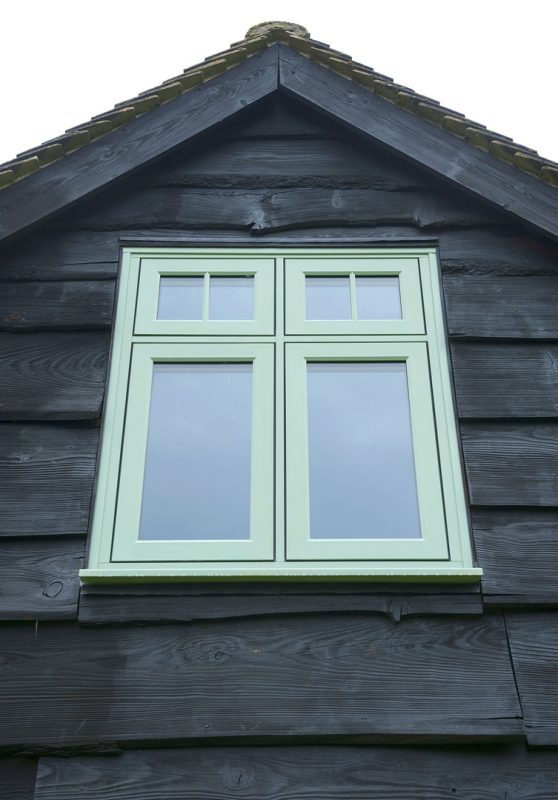 Our high performance double glazing is a key factor in this impressive energy efficiency, as it effectively prevents heat movement through the two glass panes by using an inert gas to separate them. Our uPVC frames are also manufactured with clever thermal approaches to help them maintain better heat retention throughout.
And thanks to our many years of experience, our fitting team will provide a smooth, seamless installation, ensuring that your new window fits perfectly, eliminating any problems that can be caused by ill-fitting windows or substandard installation techniques. After all, if the window doesn't fit right, the heat can get out through the gaps, regardless of how energy efficient the window is! That's why we always ensure that every installation is made to measure, and perfectly fitted. Why not take a look through our extensive range of uPVC window styles and get started on your journey to beat the heat loss, and get your home performing better and using less energy!